Executive Dean of Student Affairs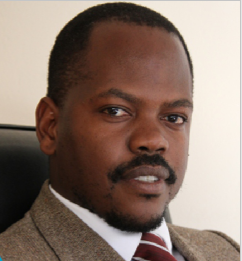 WELCOME NOTE
It is a great pleasure to welcome you all to Manicaland State University of Applied Sciences (MSUAS), I hope you are as excited as I am to have you join this lively, challenging and warm community.
The Dean of Student's Office is here to serve the students, family, faculty/staff and the community of MSUAS. We are here to support you academically and personally whenever a problem may arise. Through the variety of solutions services and support, the Dean of Student's Office helps students apply what they learn in the classroom for real life practice.
The Dean of Student's Office subscribes to the idea of the "Communiversity", an approach that offers societal transformational change, observing an Integral Worlds Approach as I am committed to the holistic development of all students.
The Dean of Student's office seeks to stretch students' minds and shape who they will become. I encourage them to go forth in a spirit of exploration. This is their chance to take advantage of the vast opportunities available by participating in student organization activities, clubs, sports and recreation, exhibitions, research and community service programs. Their experiences here will be part of their education and essential to their discovery of how to take their new knowledge, interests, passions and skills into the life they will live during and after MSUAS.
Whether they are interested in joining or starting a registered student organization, participating in cultural learning experiences, or seeking to develop their leadership skills, the Deans office helps students to find their way as they discover their passion at MSUAS. The Dean of Student's office serves a s a student support network providing advocacy, problem resolution and crisis intervention for those times when additional support is needed.
The Dean of Students Office engages students in developing a greater understanding of self and the world around them. It advocates for students individually and collectively while challenging students to be responsible compass and community citizens. We accomplish this by collaboratively developing inclusive, responsive and holistic programs, services and through delivery of innovative programs and services which are responsive to the needs of all students.
Happy expolaration!!
We create a transformative academic journey for every student by facilitating programs, activities and services that nurture success, innovativeness, inventiveness and prepare them to be leaders across the global society.
To be the global leader in nurturing success, innovativeness, inventiveness and leadership in students.
-Diversity and Inclusion
-Ubuntu
-Leadership
-Collaboration
-Dialogue
-Honesty and Integrity
-Innovation
-Excellence
-An All-Rounded Student Learning Experience
-Stewardship and Accountability
-Physiological, Spiritual and Mental Wellness