we strive to assist each individual student to attain full health through a holistic approach to medical care


We are cantered on , Teaching (Preventive ), Training (Promotive ) and Rendering medical care (Curative ).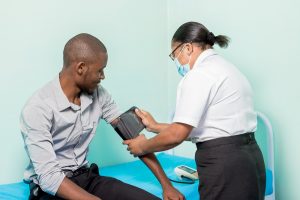 SERVICES OFFERED
Providing primary health care services
Counselling
Health Information
Refferal of complicated cases for further management
We also work hand in hand with other stakeholders like NAC ,SAYWHAT,ZNFPC ,City Health and the Mutare Community
All are welcome and eligible for health care services at the clinic but please make sure to be a member of a registered medical aid society, and on seeking care always remember to bring your valid medical aid card and student ID
NB:If not well feel free to visit the clinic at any time and we will be ready to help you.
SERVICES AVAILABLE
Outpatient services (acute and chronic)
counselling
refferal
dispensing of medication
health information
We provide individual counselling on
HIV/AIDS services
Substance/Alcohol
Abuse
Family Planning
Personal Hygiene
Stress Management
Relationships.etc
We also provide relevant reading material on health related issues Encourage and support clubs available on campus like Peer Educators Network to help empower students
All information is treated with outmost confidentiality your feedback is always welcome so as to fill in identified gaps through the Health Team Personnel or Students Representatives
STUDENTS RESPONSIBILITY
Remember your health is your Priority so let's all play an active role and adhere to information and care given and always remember your 3 fundamental rights.
Courtesy
Privacy
Information
HOURS OF WORK
| | |
| --- | --- |
| 0800 hrs-1645 hrs | Mon – Thursday |
| 0800 hrs -1615 hrs | Friday |
CONTACT DETAILS
ext: 3214
cell:0773246928