Vice Chancellor's Welcome Note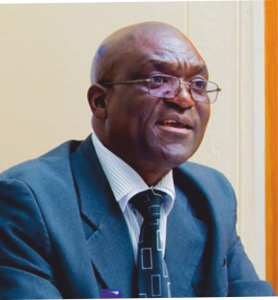 Welcome and thank you for visiting the Manicaland State University of Applied Sciences website.
Our organisational purpose is to solve contemporary and future challenges through cutting edge research, innovation, teaching and collaboration with the industry through coming up with innovative, creative and sustainable solutions for the ultimate benefit of humanity.
We aspire to establish a premium quality brand, sensitive to the needs of the communities we exist in and those of the international community.
The values we share at Manicaland State University of Applied Sciences are embodied in our day-to-day activities and without doubt, the University is underpinned by a dedicated, hardworking and industrious human resource which is called to exhibit ethical, honest behaviour, fair and equal conduct in a safe, healthy workplace. We believe that in such an environment, sound decision-making, effective strategies and cross pollination of ideas flow naturally from the give-and-take of daily business engagements amongst all team members and stakeholders.
To maintain and develop our University further in line with our mandate, we are constantly restructuring: strengthening management and systems; and providing sound leadership to ensure that all our operations and processes are transparent, efficient and effective.
Without doubt, our priority still remains our stakeholders, who we believe are at the heart of our existence. As we endeavour to establish a pole position in the academia, we will continuously tailor our products to suit the needs and desires of every customer and ensure that our programmes and research efforts are always at the right place, at the right time and with the right people. We continuously focus on: • Quality Service • Innovation • Creativity and • Peak performance
We're always on a path of continuous improvement. Our reputation and corporate integrity attract valuable team members, vibrant students, and even greater opportunities.
On behalf of Manicaland State University of Applied Sciences, I invite you to explore our website, interact and learn more about all we have to offer. Your feedback, questions and insights are important to us and as such, engage us further through all our formal platforms.
Sincerely,
Professor Albert Chawanda
Vice-Chancellor,