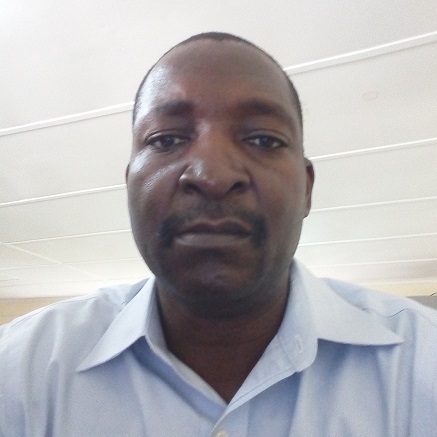 Name: Dr Gibson Muridzi
Designation: Acting Chairperson & Lecturer 
Department: Business Management
Contact Details: gibson.muridzi@staff.msuas.ac.zw
Tel: +263 77 986 7218
Qualifications.
PhD Business Management, North West University
MCom Management University of Witwatersrand,
BCom Business Management and Information Technology Honours Degree
 Diploma in Cooperative Management, Kushinga Phikelele Technical College 
Dr Gibson Muridzi, is an Acting Chairperson for Department of Business Management. He has over 18 years of experience of which 8 years was gained in lecturing in South Africa and Zimbabwe. He studied management in all his degrees. He gained experience in Project management when he worked as an Executive Director for Zimbabwe Farmers Development Trust in 2003 to 2007 where he worked with international donors in implementing Community Based projects as a way of reducing poverty in communities and promoting youths and vulnerable women and children. Dr Gibson Muridzi is experienced and knowledgeable in Financial and Accounting aspects in line with Government, Donor agencies as he acquired this experience while he was working for Buhera Rural District Council as an Executive Officer – Finance from 1996 to 2002. In addition, after completing his Master of Management in 2013 with University of Witwatersrand, he was hired as a part-time supervisor for MBA at University of Witwatersrand, South Africa until now. He pursue his doctoral degree with the North West University in Business Management and graduated in 2019.
Dr Gibson Muridzi teaches principles of Management, Small and Family Business Management, Industrial Organisation and Management, Principles of Marketing at Manicaland State University of Applied Sciences.
Research interests:
• Business Management
• Entrepreneurship
• Development interventions
• Leadership
• E-Governance
• Monitoring and evaluation
Currently, Dr Muridzi is pursing five researches:
 A critical evaluation of devolution agenda in Zimbabwe: Developing a Framework for successful implementation.
 Women in start-up businesses: Enhancing their participation in Development programmes. Evidence from community of Buhera.
 From employment seeking to employment creation: Determinants of entrepreneurial mind-set among young women in Zimbabwe
 Promotion of entrepreneurship in poultry farming through indigenous chicks in Buhera District.
 Leadership and governance in local authorities in Manicaland Province in Zimbabwe