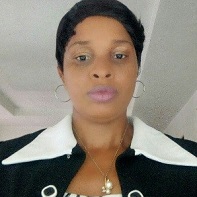 Name: Mandongwe Lucia
Designation: Lecturer
Department: Accounting
Contact Details:NA
Qualifications:
Bcom (Hons) Accounting (GZU)
BA General (UZ)
Dip Accounting in Business and Management (CPM)
Dip Accounting (SAAA)
Mcom Accounting (GZU)
Research Interests:
Cost and Management Accounting
Auditing
Publications:
1. Lucia Mandongwe and Divaries C. Jaravaza (2020). Women entrepreneurial intentions in subsistence marketplaces: The role of entrepreneurialorientation and demographic profiles in Zimbabwe.Cogent Business & Management, 7:1 https://doi.org/10.1080/23311975.2020.1818365
2. Lucia Mandongwe, Stanley Murairwa, Moses Jachi (2020). Financial Literacy and Economic Sustainability of Rural Retail SMEs in Zimbabwe: Evidence from Manicaland Province.IOSR Journal of Business and Management (Volume 22, Issue 5. DOI: 10.9790/487X-2205010108
3. Lucia Mandongwe and Stanley Murairwa (2020). Stakeholder Engagement: Achieving Wholesome Profitability in Manicaland Province Companies, Zimbabwe" has been accepted for publication in "Amity Journal of Finance. Amity Journal of Finance(1) 2020. DOI: 10.26846
4. Moses Jachi and Lucia Mandongwe (2019). Audit Committee Attributes and Internal Audit FunctionEffectiveness. Evidence from Zimbabwe Local Authorities. Research Journal of Finance and Accounting. Vol.10, No.24. 10.7176/RJFA/10-24-07.
5. Moses Jachi, MelaniaMakumbeand Lucia Mandongwe (2019). Public Procurement and Public Service Delivery in ZimbabweLocal Authorities. A Non-systematic Review. Public Policy and Administration Research.Vol.9, No.12. DOI: 10.7176/PPAR/9-12-05