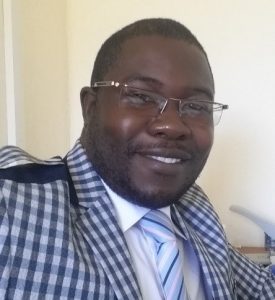 Mr Prosper Tafadzwa Denhere
Mr Prosper Tafadzwa Denhere is a serving member of the University council and Senate of Manicaland State University of Applied Sciences. Prosper has more than 12 years' experience as a University lecturer of Information Systems. He joined the Manicaland State University of Applied Sciences (MSUAS) in 2017 after being seconded by the Midlands State University to spearhead the establishment of a department of Computer Science and Information Systems a department he is successfully heading currently. Mr Denhere is also the Chairperson of the University website committee while serving as an active member of various committees of the University and carrying related responsibilities.
Prosper is a final year PhD Information Systems student specialising in Health Informatics and currently finalising writing of his research thesis from findings. Mr Denhere holds a Master of Science in Information Systems Management from Midlands State University and a Post Graduate Diploma in Tertiary Education.
Mr Denhere is also a consultant of Information Systems, Enterprise Architecture and E-Commerce solutions in the corporate business world. Prosper is also a board member of ZYHCA (Zimbabwean Youth Housing Cooperatives Association).